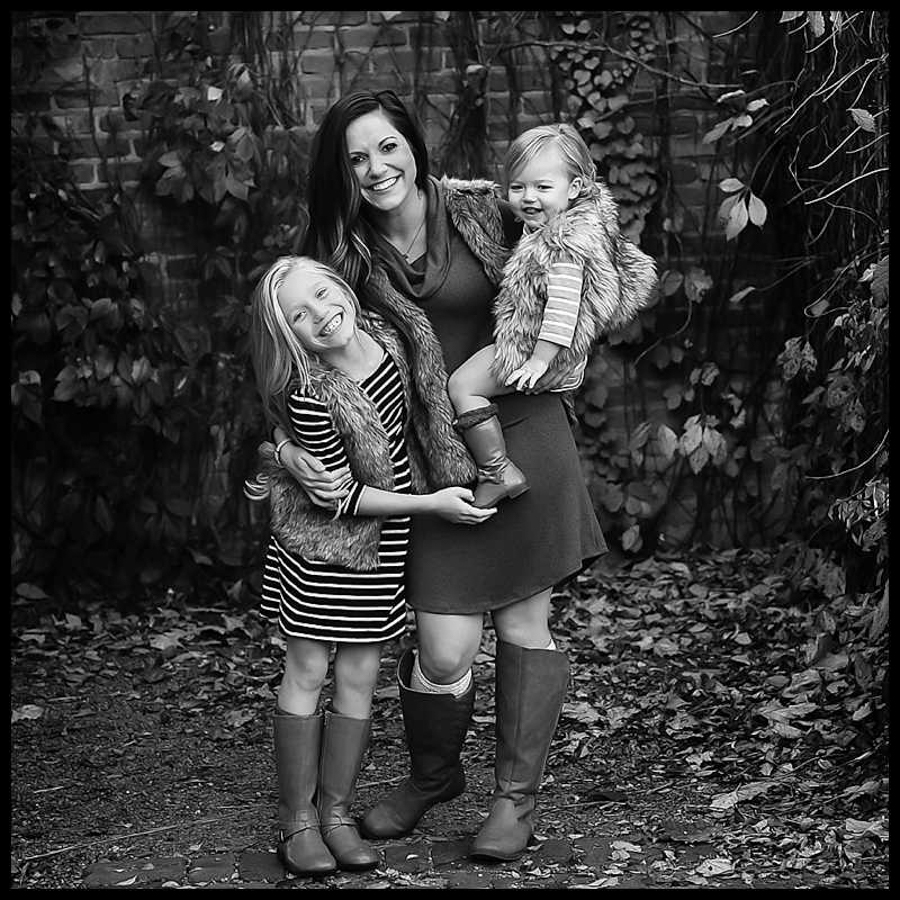 Rhonda Milbrett is a professional lifestyle portrait photographer based out of Southern Minnesota. Her unique style sets her apart because it is fresh, bold, relaxed, and fun! She graduated with a Bachelor's degree in Fine Arts Photography from Minnesota State University and is grateful and humbled to be trusted and supported by so many! Aside from keeping very busy with her Photography career, Rhonda is the mother of two amazing daughters who love to keep her on her toes!
Find more of her work on the Web: Facebook / Instagram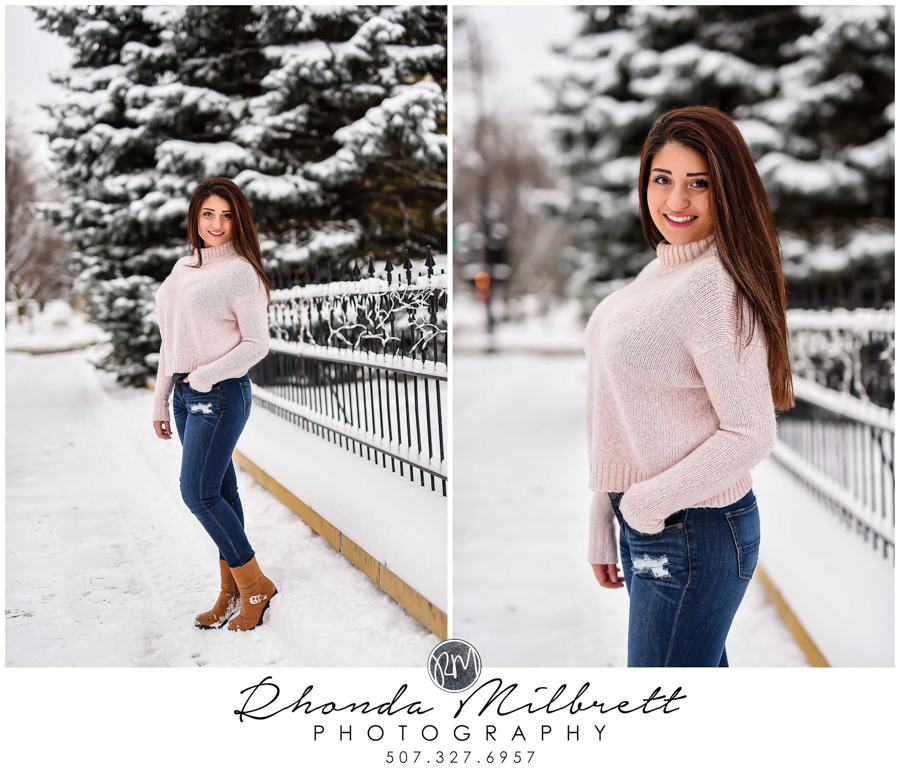 Taking portraits in the snow can be very challenging, but when done just right can produce amazing images!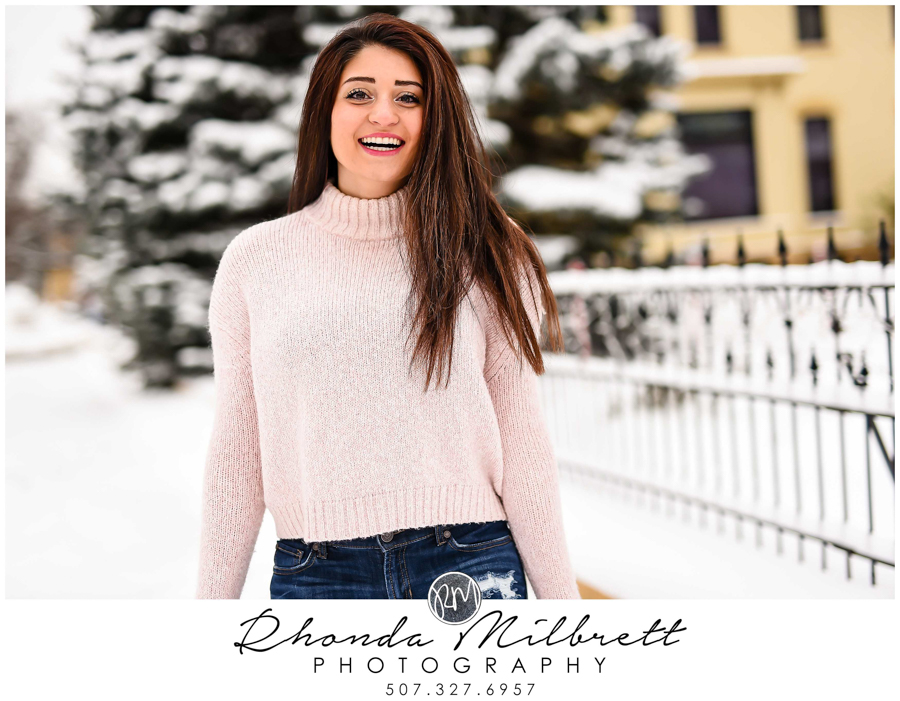 For this featured portrait session I chose to photograph my client the following day after a large snowfall.  I prefer fresh white snow for my portrait sessions with as little disturbance as possible.  I absolutely love the clean crisp feeling that it gives.  Without fresh snow, you will have a hard time photographing around the dirty snow, puddles, and tire and foot tracks.  When choosing your location, keep this in mind also, and opt for a less traveled area!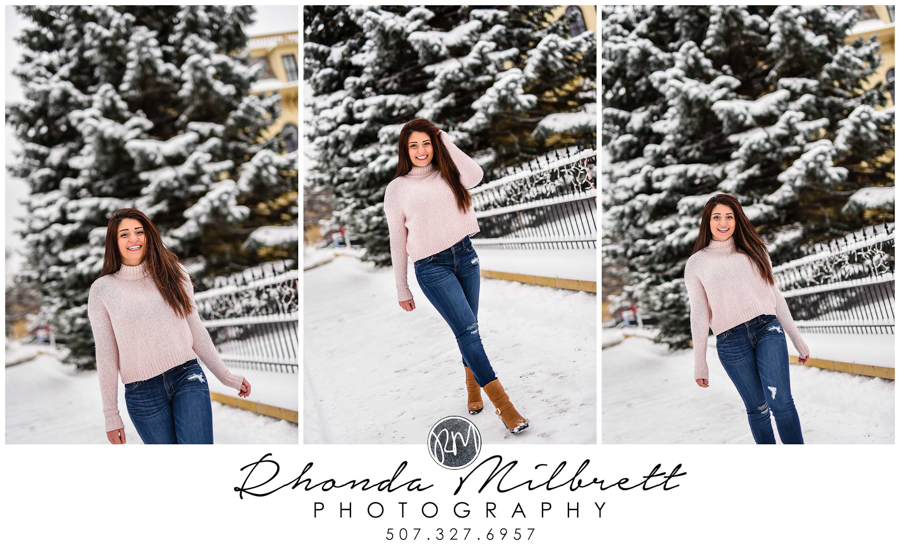 Movement and laughter is a very strong and important part of my photography brand.  To capture this movement and bring out natural smiles I prompt my clients to do walk, spin, twirl, or even jump for me.  In the images above, I told my client to walk slowly toward me.  We went through this process a hand full of times until I felt I got just what I wanted.  We had fun with it!  That is key.  By not giving the client much direction during these moments it creates a completely natural look that is unplanned and candid.  These are exactly the kind of images that I dream of!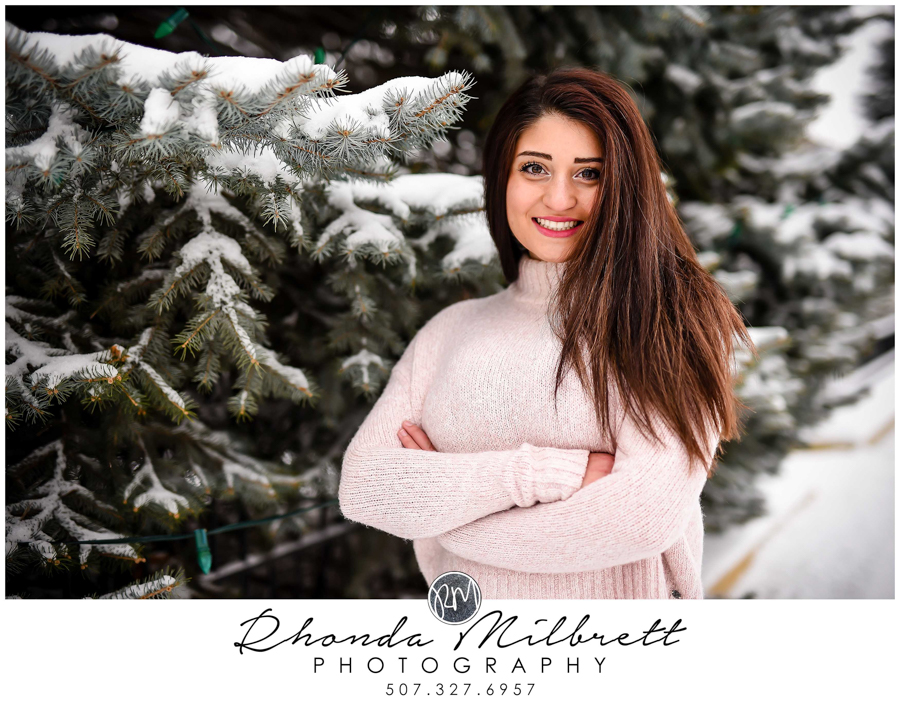 This portrait session was photographed with a Nikon D750, and a 50mm 1.4 Sigma Art lens.  Throughout the series of images my settings were at ISO 100, f-stop 1.6, with a shutter speed around 1/1250.  To achieve a consistent look that represents my brand, I shoot as close to wide open as I can with all of my portrait sessions.  Shooting at such a low f-stop (1.6) I had to be really careful that my focus was right where I wanted it to be, because as well as the shallow depth of field, it was important for me to create images that were also very sharp.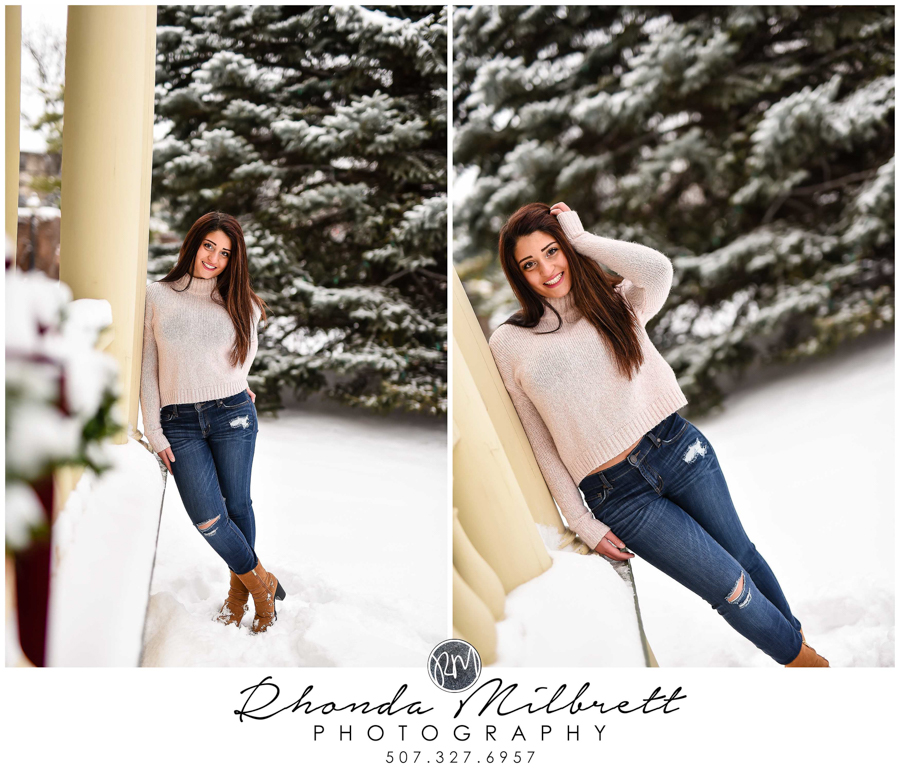 When you are photographing a subject in the snow, you will find that your poses can be a lot more limited than if you were shooting in the spring, summer or fall time.  The snow covered ground, stairways, and benches may look beautiful, but they are no longer practical to have your client sit or lay on for a certain pose.  This means you need to be a little more creative to allow your client a gallery not filled with the same poses.  For the photograph above I saw an opportunity for a variation in pose with the large pillar.  By using it to have my client lean against, I was able to utilize it without actually having her sit in wet snow, and the images with it turned out beautiful!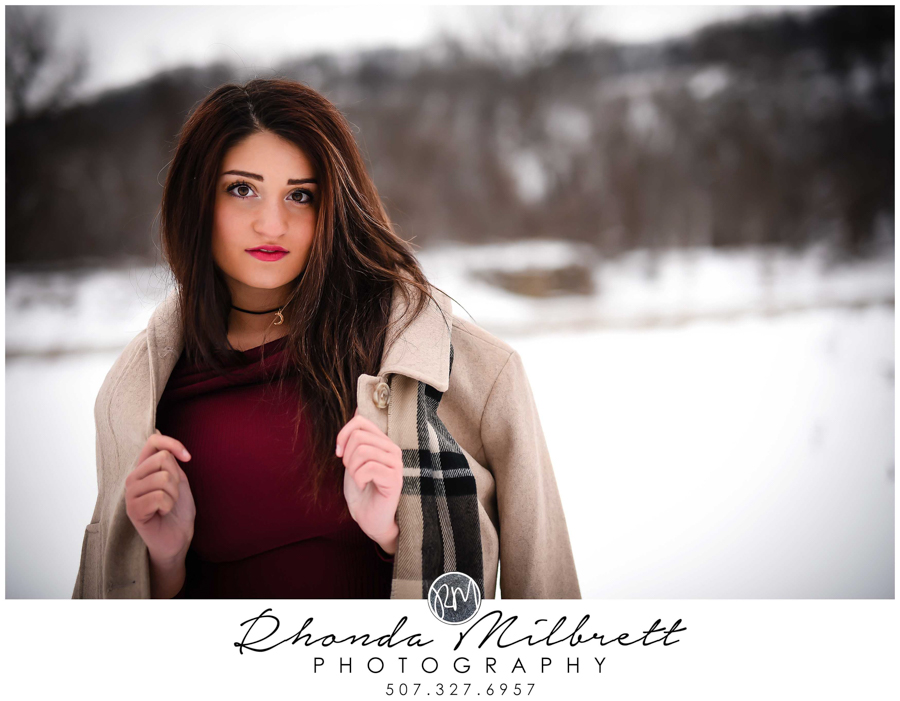 For all of these photographs, I used only natural light.  When I am photographing outside of my portrait studio I only use natural light.  It can be challenging at times, but it helps my process feel more organic and genuine.  During this series of photographs the sky was overcast with the sun behind clouds.  This created beautiful even lighting for us in all directions, which opened up my options for subject placement.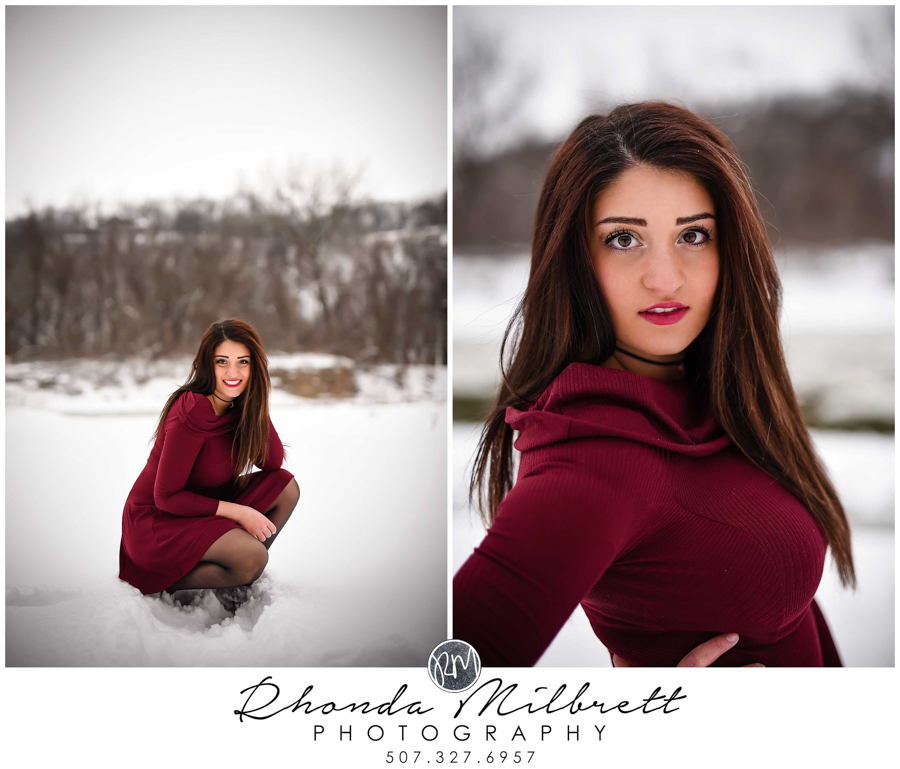 One of the trickiest technical parts to photographing portraits in the snow is your subject's skin tone.  It is so important to try and get this as accurate as possible, and when there is so much bright white snow surrounding your subject, it is easy to get a cool blue cast.  You will want to manually correct this so that your subject has warm natural skin tone.  You also want to be very careful to not overexpose when photographing outdoors in the snow.  With the bright snow there will be a lot of natural reflection, which is gorgeous, but also can create a lot more lighting and highlights than you realize.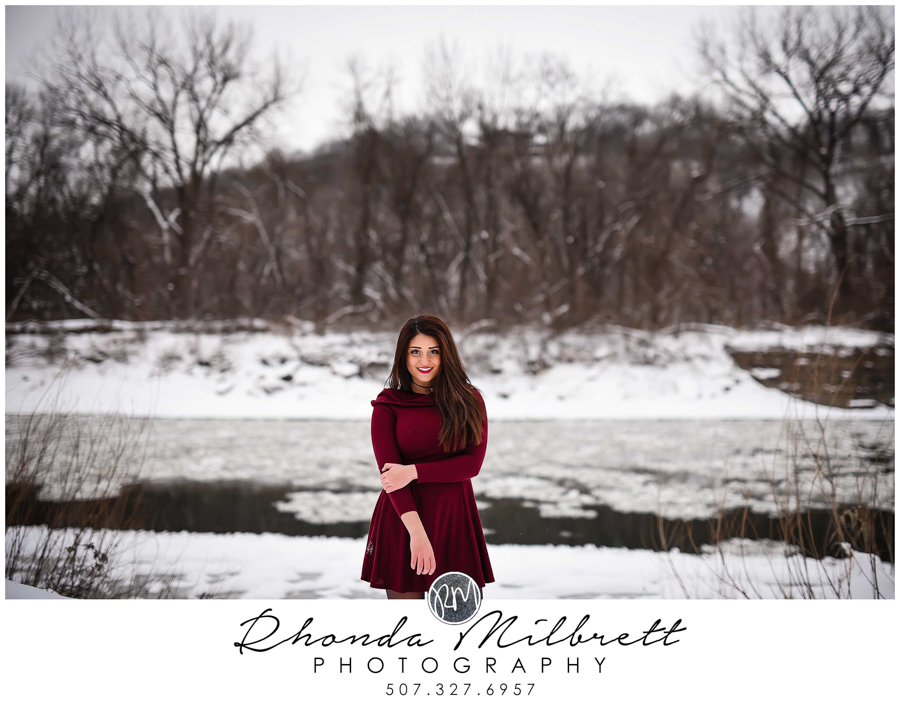 For the image above I placed my subject right in front of a slow running river that had chunks of ice skimming the surface of the unfrozen water.  I initially had other plans for a background, but I saw this icy river as a rare opportunity to create a unique and frigid background that contrasts from the soft and playful snowy backgrounds that were used in the other photographs.  Don't be afraid to stray from original plans and take risks!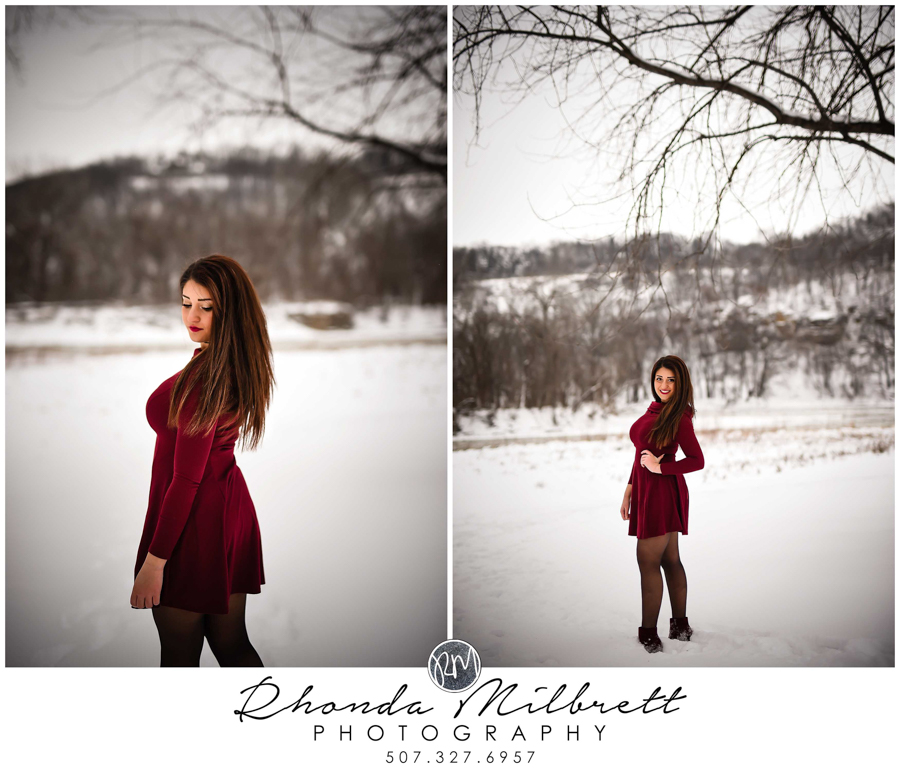 It is very important to keep your subject feeling comfortable because if they are not comfortable, this will show up in their faces and their poses.  Toward the end of this portrait session, my subject was very cold.  I knew at this point carefully critiquing poses like I did in the beginning of the portrait session was a little less practical.  I decided to place my client several steps ahead of me, and I told her to walk away from me looking back at me every so often.  I left the poses up to her.  Keeping her moving was going to generate a little warmth for her and keeping her poses quick and fluid really helped to hide that cold feeling.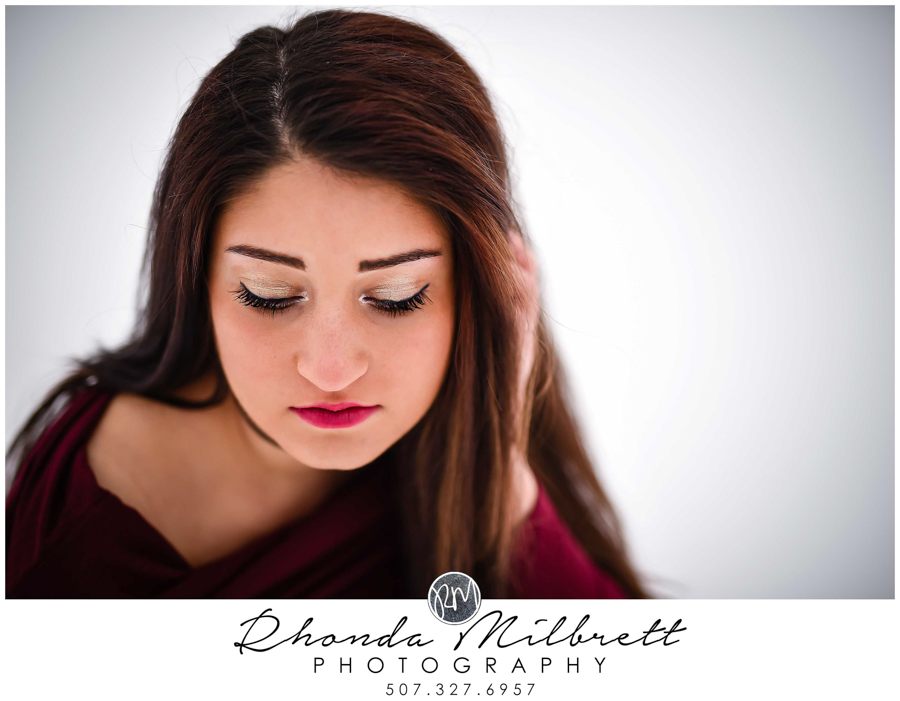 Keeping some of these important tips and tricks in mind, as well as getting out there and practicing in the cold temperatures and snowy surroundings will help you to achieve successful winter portraits in the snow just like this featured series!