Check out these awesome pictures taken by Amanda Holloway!!! Amanda is a nationally recognized senior photographer for The Woodlands, TX specializing in fashion forward portraits for modern seniors. She provides a boutique experience that is unmatched in her area and continues to book months in advance. Amanda also teaches in person workshops to photographers who want to take their senior photography business to the next level.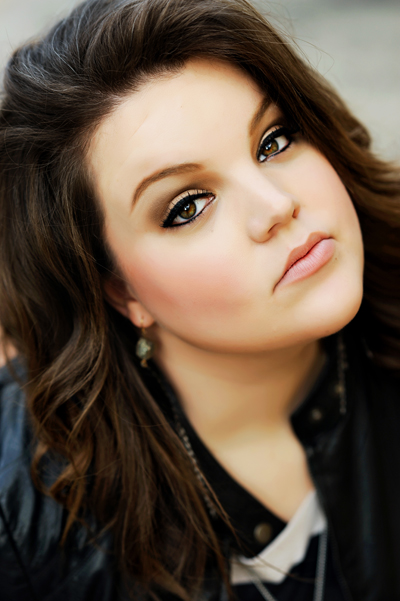 Tell us about you, who you are, hobbies, fav things.  Hey there! I'm Amanda! I'm 28 years old and have a passion for life! I love fashion, family, the ocean, hoarding beauty products & pretty shoes, hair products (oh, the hair products), movie marathons, reading bed time stories, fashion magazines, celebrity gossip magazines (did I say magazines?!?!), wide open spaces, and laughing hard until my stomach hurts. I want an adventurous life, far off lands to travel, and to one day be in fashion magazines the world wide…(my photos, not me).

When did you first realize you wanted to be a photographer and how did you get started?In my darkest hours, my love for photography was born. I was blessed with a beautiful boy three years ago, my son, Web and along with the joys of his birth, came a massive struggle with Post Partum Depression. I wanted to better document Web's life so my husband bought me my very first DSLR. I started becoming interested in how to take better pictures of him and dove off the deep end into tons of photography forums, tutorials, online classes and everything in between. When I started posting his pictures on Facebook, a lot of my friends began to ask me if I would take photos of their children and families.
I found that when I got to be a photographer, I didn't have to be "Mommy" or "Wife" or a victim of PPD. I got to be Amanda, smile maker and picture taker. It was an escape from my mommy guilt and anxiety and it got me out of the house. I began to shoot anything and everything while also working full time as a Juvenile Probation Officer. As my PPD started to get better, I suddenly noticed that I was letting photography swallow me whole.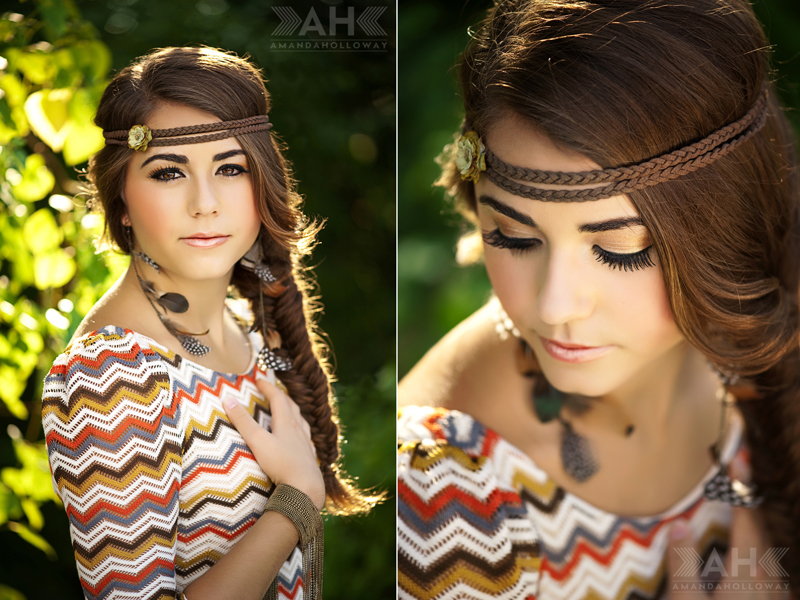 One night, my husband and I had a huge fight about how I had basically allowed photography to take over my life. Because I was shooting everything under the sun, I was editing at all hours of the night and shooting on the weekend, leaving zero time for my new family of three. It felt good to get away when I was drowning under PPD, but now that it was waning, I didn't feel right about leaving my son and husband for another family to photograph. After three hours of yelling and fighting and talking about divorce, my husband looked at me and said, "I may not like who you are right now, but I want to die with you." Right then and there we decided that I would specialize in one field… senior photography. I was going to cut my market down to one teeny tiny niche and while it scared me to death, the thought of spending more time with family while also being able to do what I truly loved, thrilled me.
It has been one year this month since I decided to be a full time photographer. I have two Bachelor's Degrees that have nothing to do with photography and had never planned on being a photographer, but I couldn't shake it.  I hated to leave my job, but this is what I love and I'm lucky enough that I get to do it every day.
How would you describe your style?I never have any idea how to describe my photography style! Hah! I would like to think that it is cutting edge, fashion forward, modern and fresh.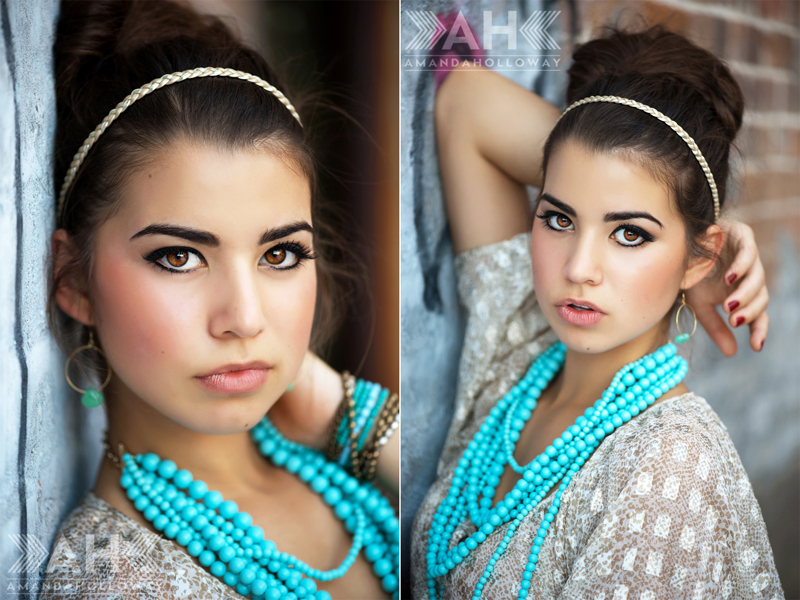 What's in your gear bag? (If you don't want to list everything just tell us what brand.)
*Nikon D700 & D800                                         *Battery Grips for both bodies
*Nikon Nikkor 35mm 1.4G                                 *Nikon Nikkor 50mm 1.4G
*Nikon Nikkor 85mm 1.4G                                 *Nikon Nikkor 105mm 2.8G
*Nikon Nikkor 135mm 2.0D                               *CF Cards: Hoodman RAW
*Strap: Black Rapid RS-W1                               * Field Bag: Think Tank Airport Security
*Field Bag: Shoot Sac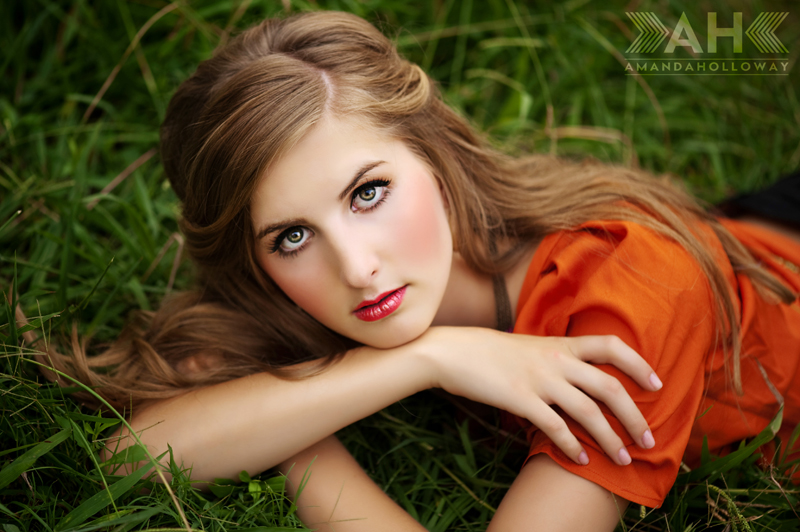 One lens you can't live without? Definitely my Nikon 105mm 2.8G. Some of my most favorite images have been taken with that lens. I'm a subject heavy shooter and the tight frame helps me fill it with my subject without distorting them.
How did know when the right time to start charging was? I have always charged for my services. It may not have been much… but it was something in exchange for my time away from my family (in both shooting and editing). I remember my very first senior session I charged $250 and that included a six hour session and 80 edited images on a disc. YIKES!
I think if you are working towards a final product, you need to be charging something. I cannot understand the philosophy of "earning your dues" so that means you have to work for free. The time that I spend with my family is not worth any less or more than someone else. If you're very uncomfortable charging in the beginning, at least charge for your time alone… you deserve compensation for that time.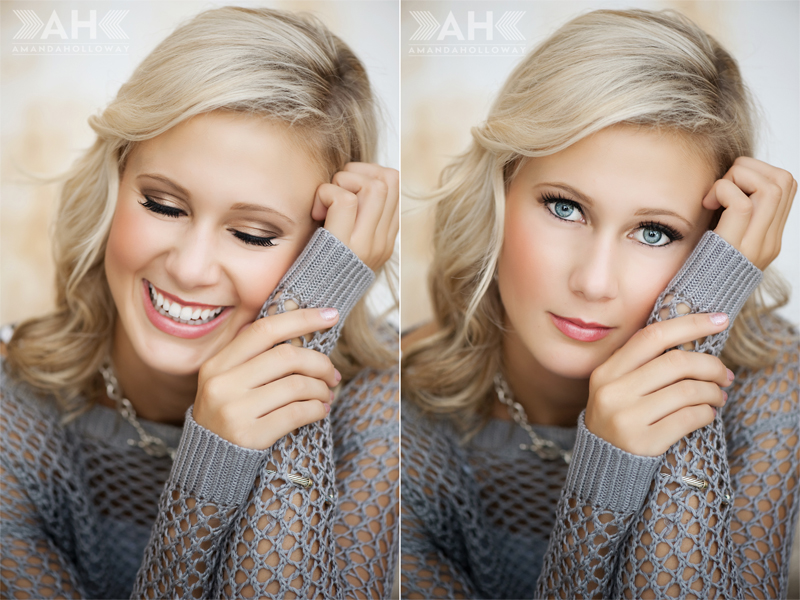 We are going to play a game… name the first person that comes to mind when you think of… Write down the first person, no cheating!!
·Newborn photographer: Maureen Wilson Photography (she's my best photog friend)
·Wedding photographer: Jennifer Storer with Darling Photography (super close friend)
·Lifestyle photographer: Wendy VonSosen Photography (amazing woman and photographer)
Most inspirational person: I think anyone who gets through the day successfully juggling the blessings they have been given is inspirational. Families, jobs, businesses, struggles, victories, and schedules are something that everyone has but it takes very hard work to efficiently make time for them all. Sometimes I just don't want to get out of bed and there are days that I do, then there are days that that doesn't happen until much later than I had hoped. 🙂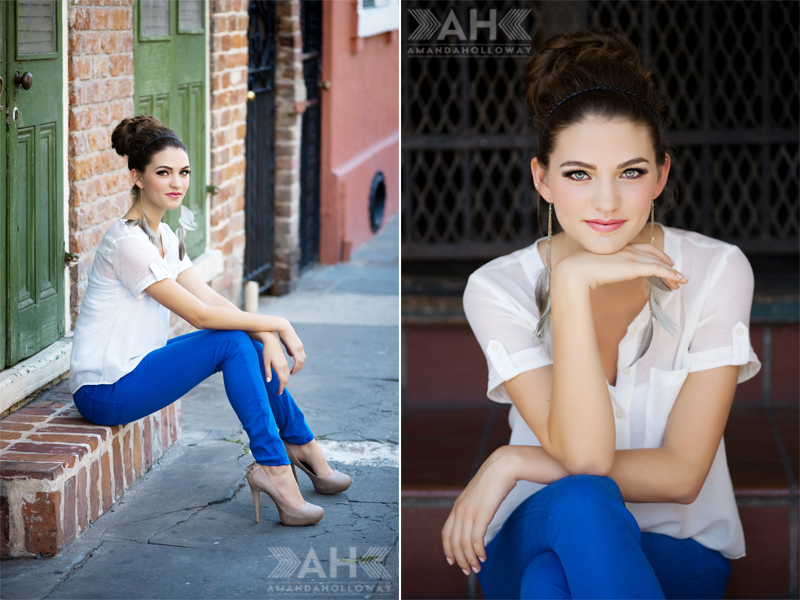 Did you go to school for photography or were you self- taught? If self-taught, what helped you the most?
I actually went to school for Criminal Justice and Psychology. Hahah! NOTHING to do with photography! I'm mainly self-taught but joined a few online forums and took a basic workshop and mentorship here and there in the beginning to help me get going.
What helped me most was realizing that I needed to have my own voice in this industry. As soon as I decided that I wanted my own style, my work began to transform. I quit looking at everyone else's work and decided to craft my own. I knew that I wanted something that nobody else at the time had and worked toward that goal.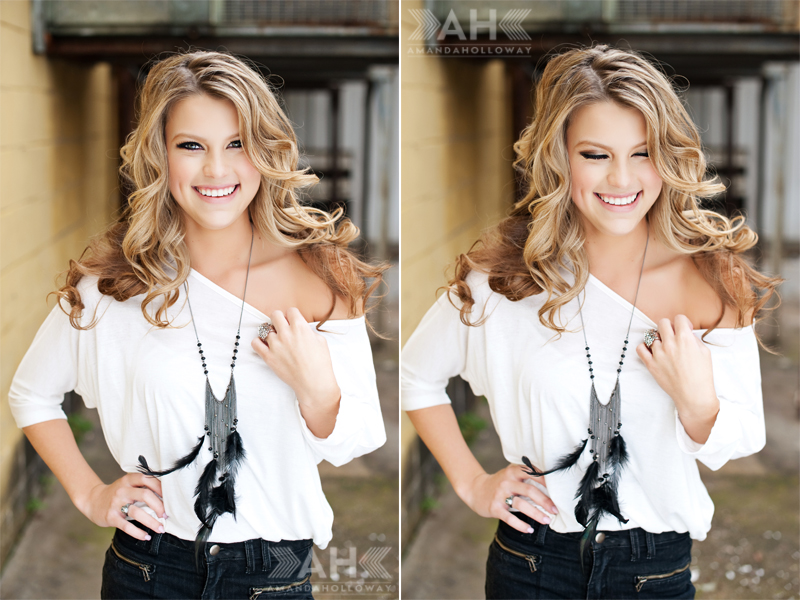 What has been some of the hardest things to overcome in your business? For me, knowing when to say NO has been a huge lesson. I think as a woman, I want to be liked by everyone and while that can be a very good feeling, it can be extremely hazardous to not only my emotional and mental health, but it can damage my family's emotional health as well. I can remember on several occasions when I knew I shouldn't say yes to something and I did anyways because I didn't want to hurt the person's feelings or I wanted to be liked or not miss out on something. I always ended up regretting it later because I felt like having a nervous breakdown because I had put way too much on my plate!
Now, I always tell myself to sleep on it and not jump at any chance thrown my way. That gives me plenty of time to really think about it and I always go to my husband and closest photography friends for them to weigh in on it with their opinions. Sometimes it's hard to see outside the box when you're inside of it.
Something else I've done is set a specific number of sessions per month. I noticed that when I started over shooting, my posing, composition, and image in its whole, wasn't as creative as when I was giving myself down time between sessions. I think knowing your limits is half the battle, then sticking to them is the other half.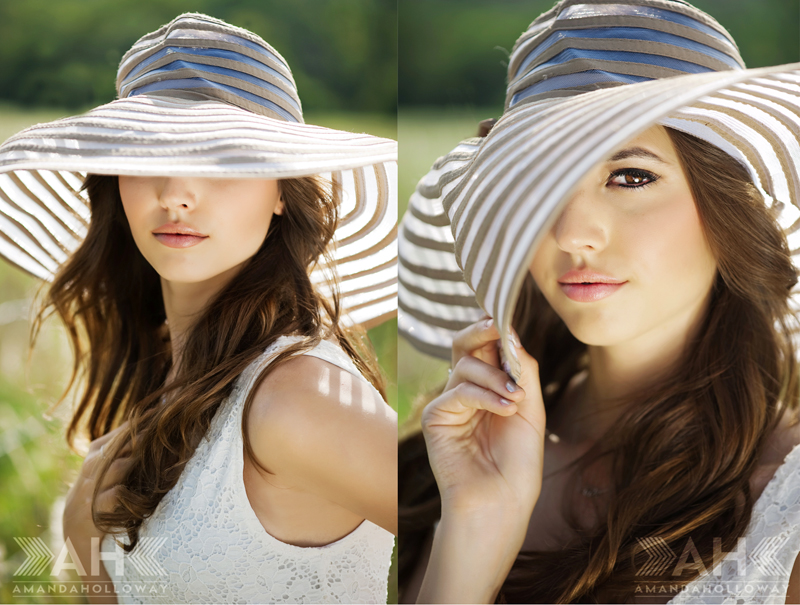 Do you have any tips for photographers just starting out? 
Know that you don't have to be like everyone else to get where you are going. Sometimes letting your own voice and style come through your images will surprise you with what you can do.
If for some reason you couldn't be a photographer what do you think you would be? I would definitely be back in the law enforcement field. I went to college for it and come from a long line of police officers so it's kind of in my blood. In college, my lifelong dream was to be a Forensic Profiler with the Behavioral Sciences Unit of the FBI. Nothing would have made me happier than to sit across the table from a convicted murderer and interview him on why and how he did it. I know… morbid, right?
 What's the best lesson in photography that you've learned so far? GET IT RIGHT IN CAMERA! As soon as I took the time to educate myself on how to get my image as close to perfect in camera as it was right there in front of me, my editing time decreased exponentially. I only spend about two minutes on each of my images and it's because I get it right in camera. When I take the five seconds to adjust my settings on my camera, it removes minutes from having to fix something in PhotoShop.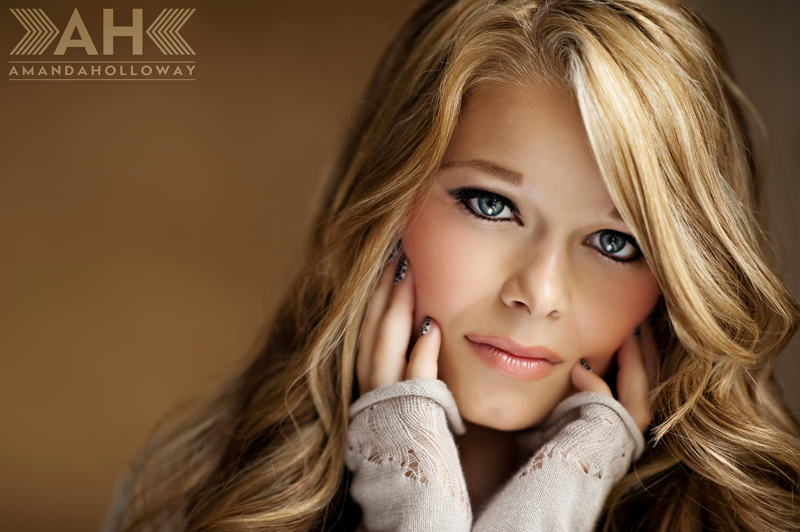 What are your thoughts on pricing: On the subject of pricing, the best way to serve you and your business is find out what's right for you and your family. It doesn't matter who's charging what in your area because everyone is going to have different needs. A photographer with a family of eight may charge differently than a photographer with a family of three. Find out what YOU need to make YOU happy and then go from there.
Also, always always always charge for your design time. There are so many photographers out there who hate offering custom products because they say they don't make enough money for their time off of them. Well… who's fault is that!?!? Charge for that time you spend on creating one of a kind products! 🙂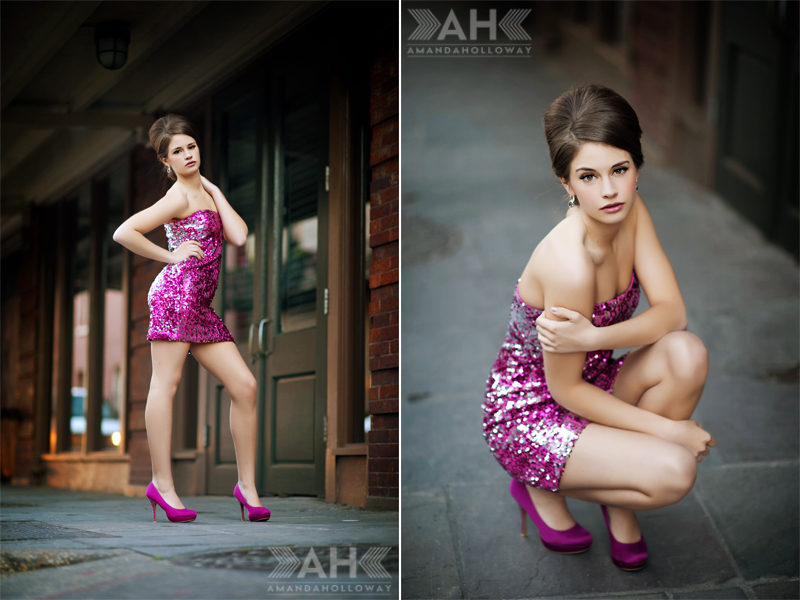 Senior Posing Guide: Amanda Holloway's Purpose Posing Guide has been featured in the Professional Photographer's magazine and is touted as one of the top posing guides in the senior photography industry.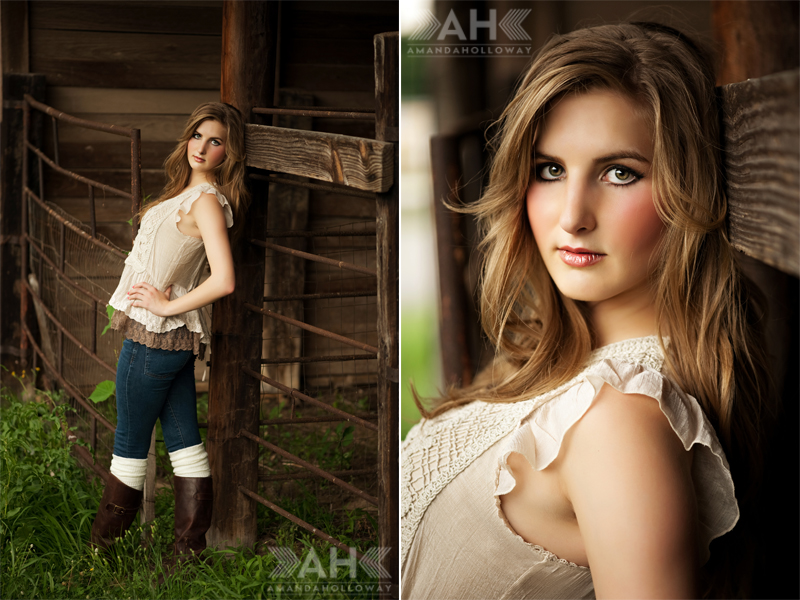 Kitchen Sink Workshops: Amanda Holloway teaches small in person workshops that continue to remain one of the number one senior photography workshops in the industry. She teaches a no holds barred approach to turning your senior photography business into a not only a profit based business but also a business that you love. 
—————————————————————————————–
Wow! Thank you so much for sharing Amanda. Your story is so touching and real. I can honestly feel your passion with every word you write and I absolutely love that about you! Your work is fantastic and you offer such hope. Even if you didn't go to school for photography and you have degrees in other things, that doesn't mean you shouldn't go after your dream. What a great life lesson! One of my friends, Cate Waters,  attended one of Amanda's amazing Kitchen Sink Workshops! Here's what Cate had to say:
I saved up all year and debated for months on which workshop I wanted to invest my time and money into; saw the Kitchen Sink Workshop and knew that was it! One of the best decisions I have made in my career. I flew to Houston and met with 9 other photographers for the weekend and it was 2.5 days of information, laughing, shooting, and learning. Amanda met us for dinner and the knowledge sharing began… we talked over Mexican food and she just shared everything and answered all of our questions. It makes me a nerd but I actually started taking notes on my iPhone because I was afraid I would forget all the little nuggets of goodness she shared with us. Over the 2 days at the workshop we went through an agenda that included marketing, shooting, editing, the ordering appointment, how-tos, samples, and what-ifs. She answered ever question with honesty and didn't keep any trade secrets; oh and she is hilarous and so caring as well.
We learned everything from her little editing tricks to make color pop, all the way to what and how to say things in an ordering session. The workshop went one step farther when we did TWO full shoots with models, 3 models each day; and really got into her head and rhythm during a shoot. We saw her process from makeup to styling to shooting. We watched her, got advice from her while we shot, and talked through posing and lighting questions constantly. Amanda took it one step farther when we went straight back to the meeting room after the shoot and edited together; really drilled into ideas on how to improve the shots, edit out little details, and make our images pop. 
Since the Kitchen Sink Workshop I have booked 7 senior appointments and my first ordering session resulted in a sale of $1250. My second to largest package in the FIRST session! My images have grown leaps and bounds and the feedback/support I get from all the attendees is amazing. I would suggest this workshop to ANY photographer who wants to take their style from an every-day shooter to a boutique and unique offering that stands out from the crowd. Oh yeah, and Amanda teachers you LOTS of ways to stand out! 🙂
Have questions for Amanda? Post them  below in the comment section!
Check out more about Amanda and her latest work: 
Amanda Holloway Photography | AH Blog | AH Facebook | AH Twitter | Workshop