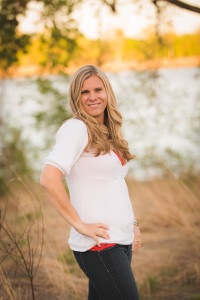 Hi, I'm Rachel and I am a photographer in Columbia, Missouri specializing in Birth and Newborn Photography. I offer newborn lifestyle sessions for those who like a more relaxed session. I also have a studio space for parents who prefer a studio session. I will photograph newborns up to one year in my studio.
Find more of my work on the Web: Facebook / Instagram / Twitter / Pinterest
Lifestyle Newborn Photography can be difficult. Not knowing what to say or how to pose clients can be a struggle. I am going to walk you through one of my sessions and let you know what I did/said to get some priceless images!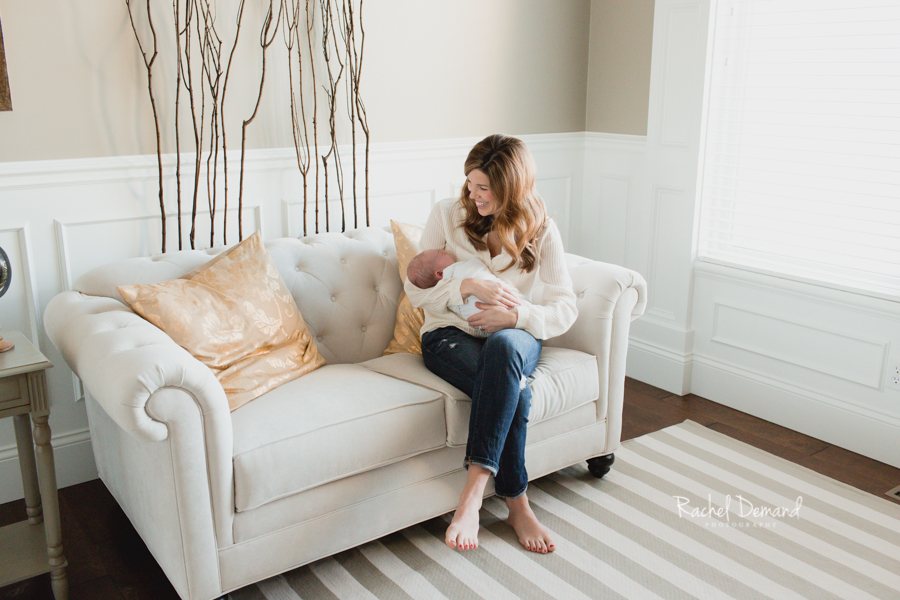 In this photo I told mom to talk to her baby and tell him how much she loved him.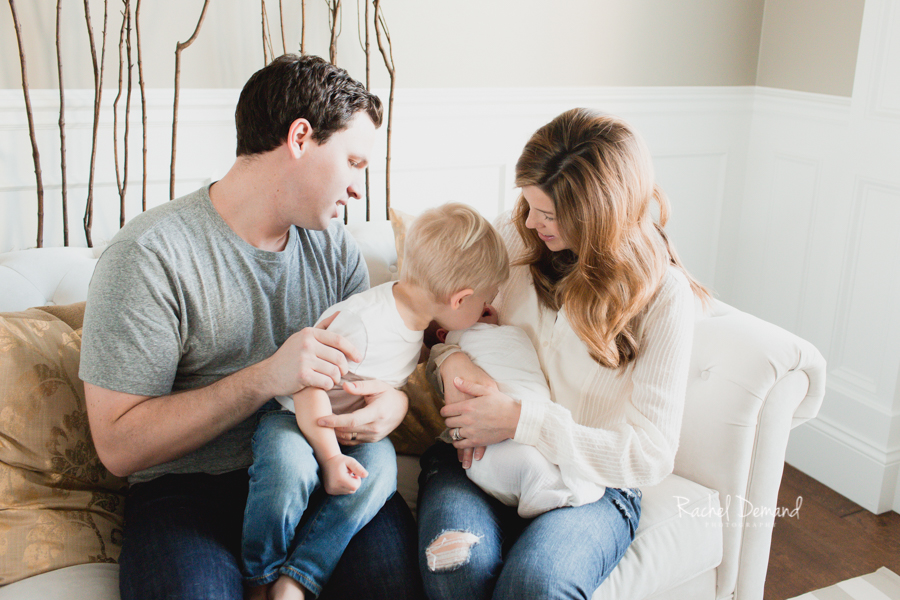 For this image, I asked the parents to look down at baby and I had big brother give him a kiss.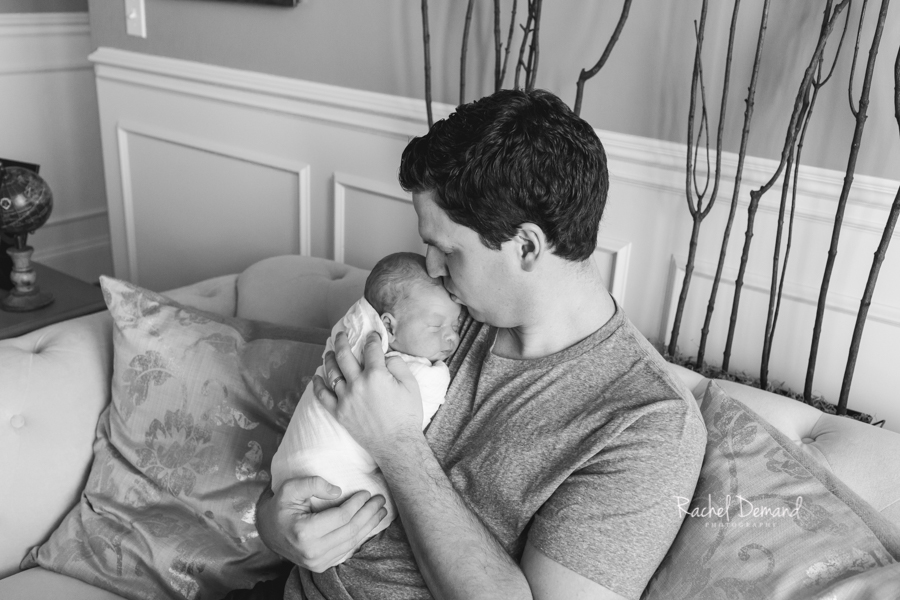 In this photo I told Dad to rest his lips on his son's head.  I try not to tell parents to kiss their babies because when they do you get that puckered looked.  I like the more natural look of them resting their lips on baby.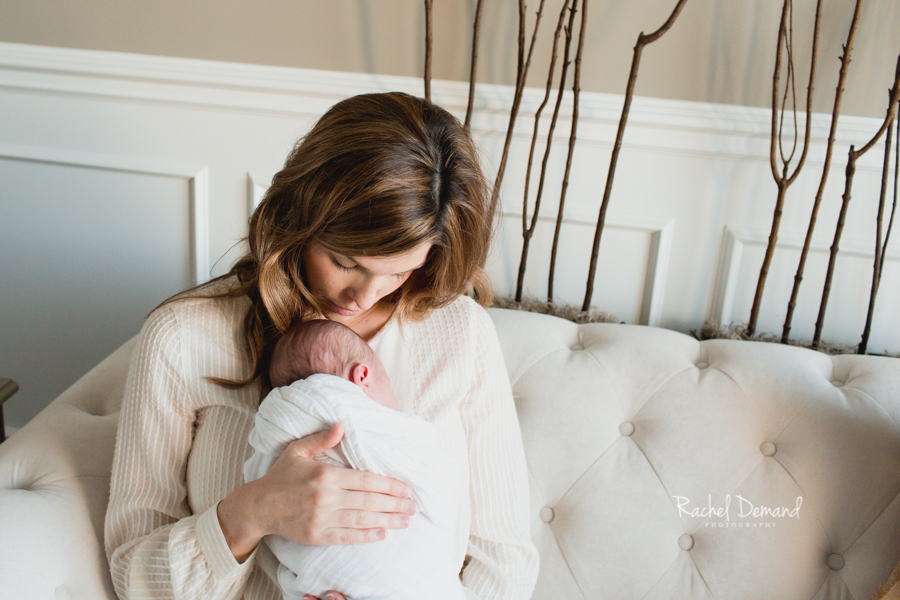 Here, I just told mom to look down at him while cuddling him.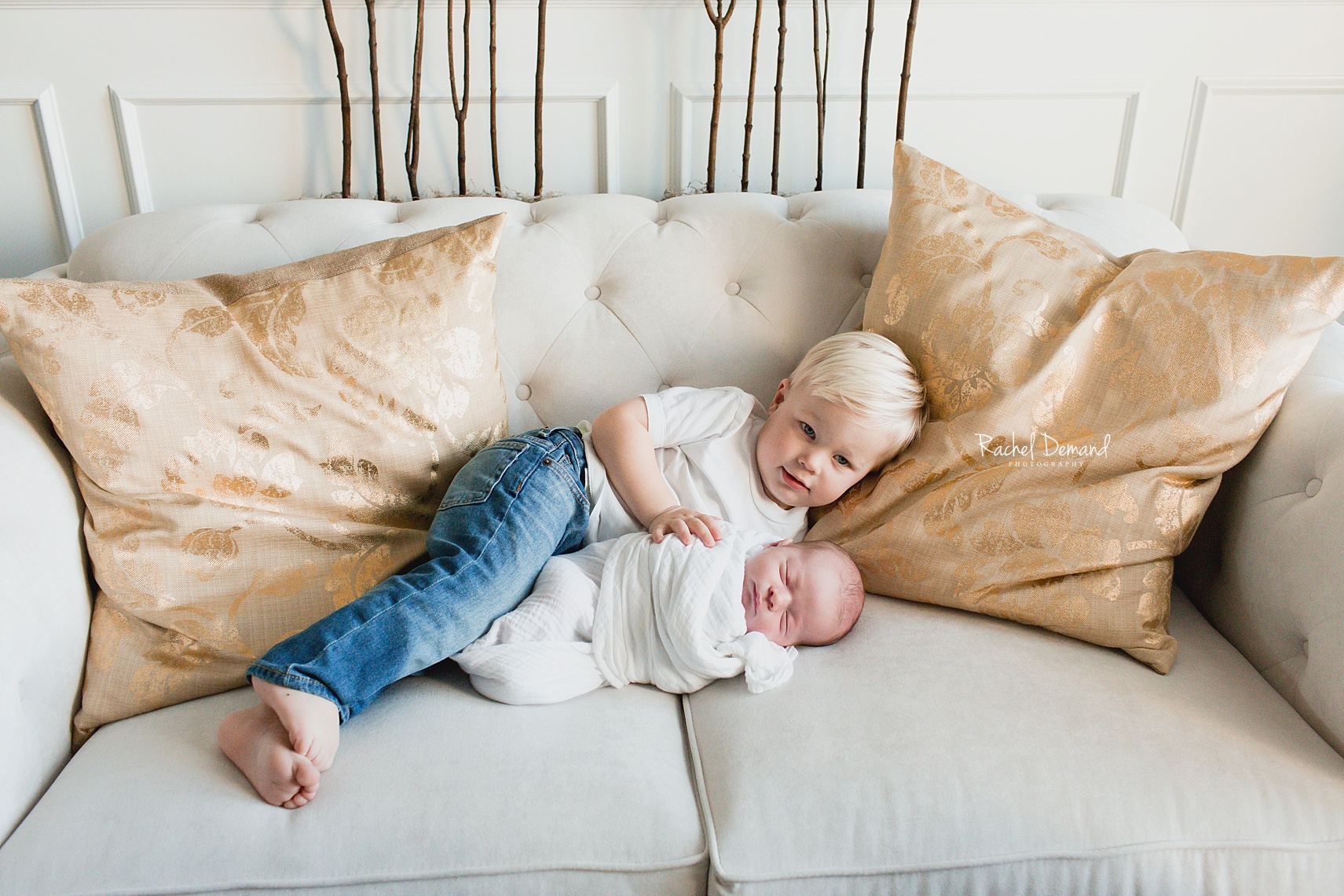 Having young siblings can be really tricky.  Your main goal here is to make sure baby is safe the entire time.  I wanted the older brother to hold his baby brother in his lap, but based on his personality just from being around him the first few minutes I know that wasn't a good idea. I had taken some shots of baby on the couch and big brother wanted to join him so we laid him down by his brother.  Mom was on one side and dad on the other in case he decided to jump up.  Which of course he did.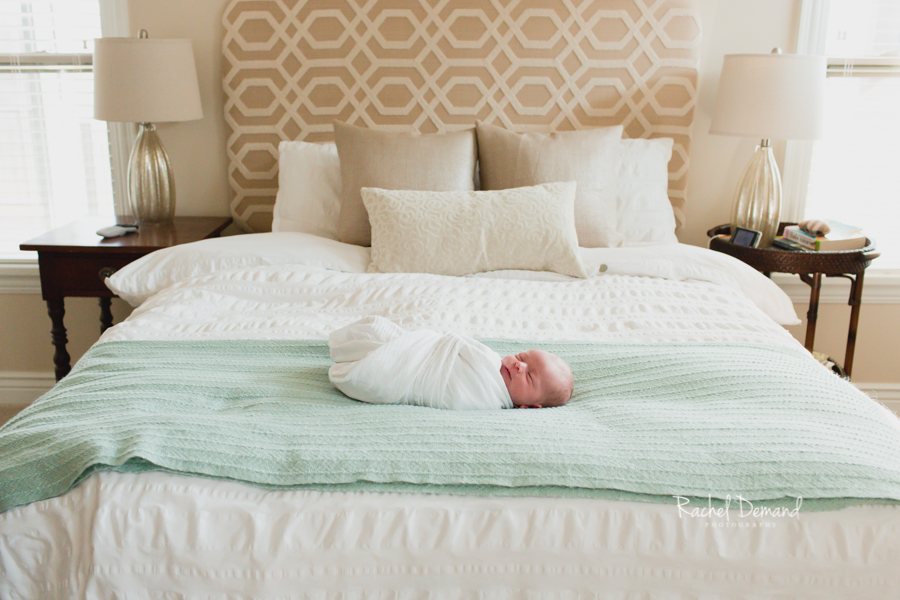 This is a "must have" shot for me. I will get this shot for every lifestyle shot.  I like to see just how small the baby is compared to the parents' bed!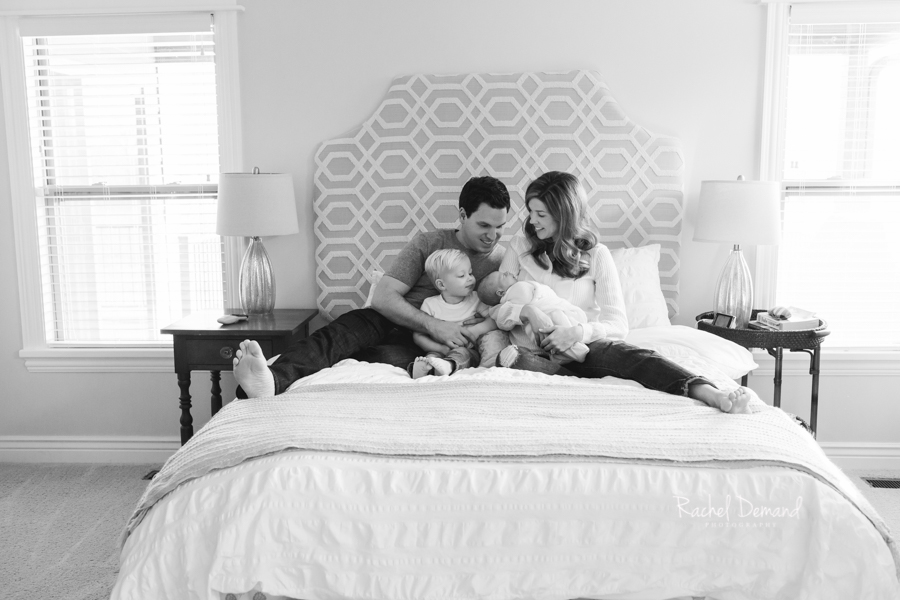 For this picture, I told everyone to talk or sing baby a song.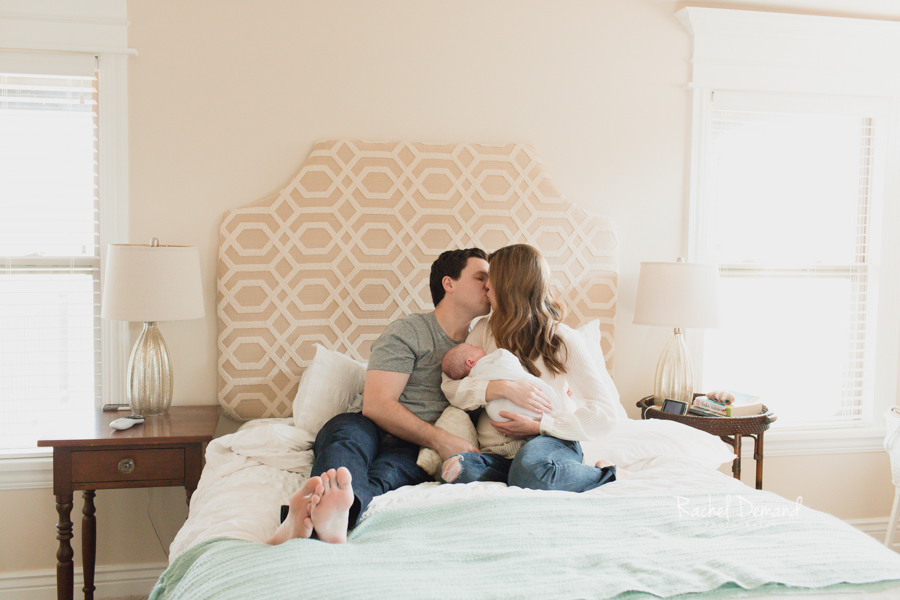 It is always nice to take a shot or two of mom and dad.  I like to have them kiss or snuggle tight.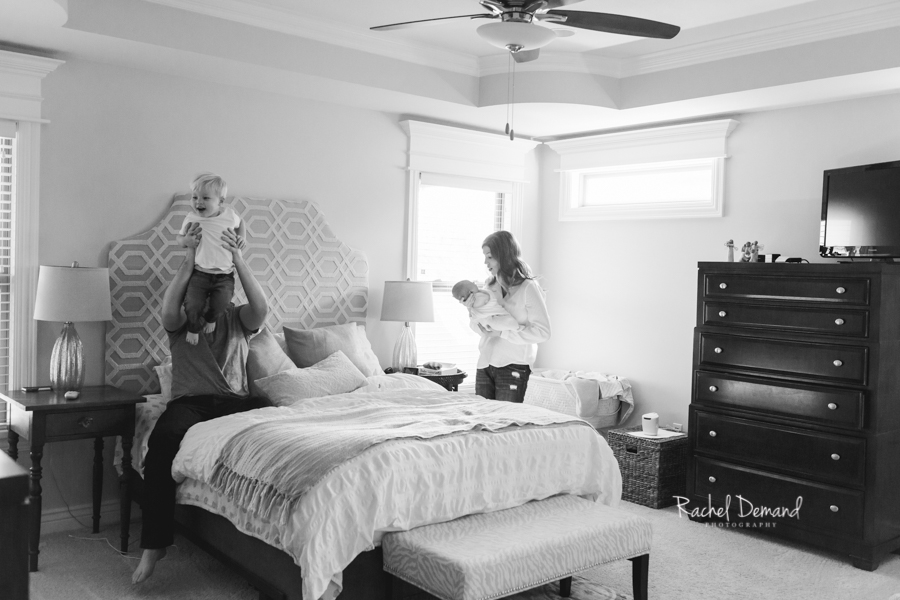 I like to step back and catch the entire scene.  I did no directing here.  Baby was crying so mom was soothing him.  Big brother was  getting bored so dad started playing with him.  I stepped back and caught the moment.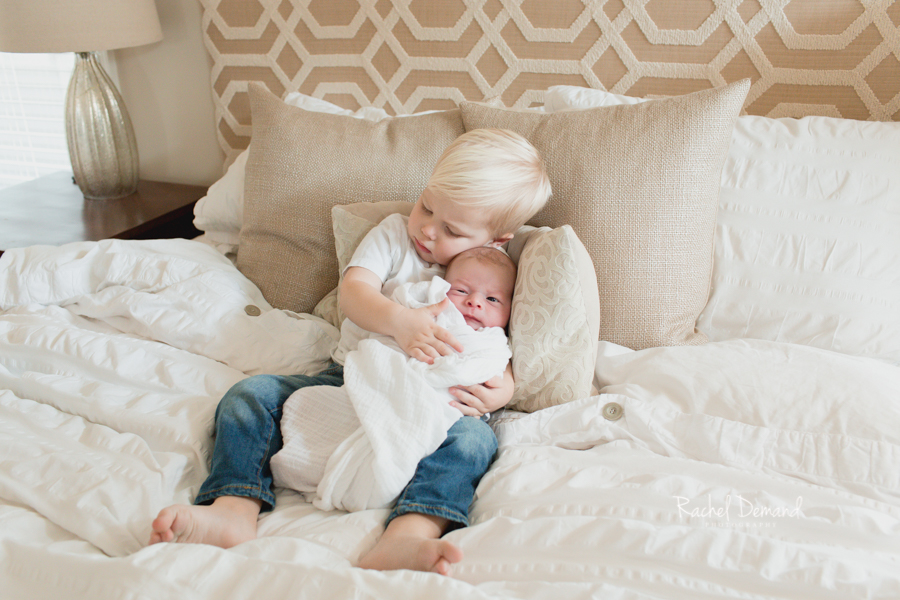 We got a quick hug in this photo.