Meet BP4U's Guide Collaborators!
BP4U is lucky to work and collaborate with an amazing group of photographers and experts for all our guides. They run the gamut from lighting pros to studio wizards to natural light geniuses. Some work with babies, others work with teenagers, some with families, engaged couples, wedding parties and more. We're sure you'll see why we're such a fan of this bunch as you read through the list of everyone below.
Brooke Parra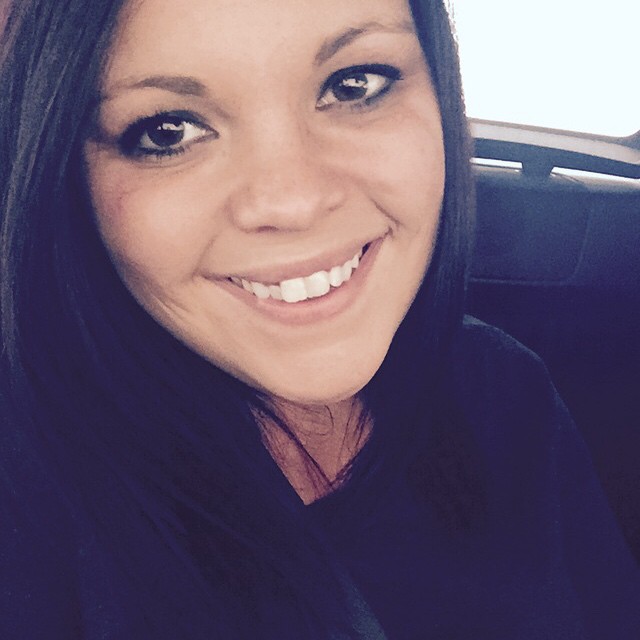 As the founder and owner of BP4U, Brooke's probably a familiar face to you. She's a force to be reckoned with — an accomplished wedding photographer, a mother to two and, yes, the overseer of all things BP4U creates. She founded BP4U with the goal of helping photographers turn their passion into profit. BP4U is now a photographer's one-stop destination brimming with tips, tutorials, guides, editing tools, marketing materials, and more. 
Guides by Brooke: Engagement Posing Guide, The Beginner's Guide to Getting Started in Wedding Photography, The Beginner's Guide to Posing Bride and Groom, Bridal Party, and Family Formals, My Epic Mistakes on Shooting Weddings, How to Price When Starting Out, Photographer Emails Made Easy, Tax Spreadsheets for Photographers, Ultimate Wedding Workflow Email Templates, Contracts & Forms, Photography Business Basics (collaboration), The Ultimate Mini Session Guide.
Find BP4U on the Web: BP4U Store / Facebook / Twitter / Pinterest
To learn more about Brooke and BP4U, click here.
Stephanie Pana
Stephanie Pana is a Chicago-based lifestyle and portrait photographer who focuses solely on high school teens and seniors. She specializes in natural light, on-location photography and excels at bringing out her clients' personal style. Stephanie says her style is all about finding inner beauty within her clients and assuring that comes through on camera. Learn more about Stephanie Pana here.
Guides Stephanie's Worked On with BP4U: The Pro's Guide To: Senior Girl Photography, Stephanie Pana's Location Scouting Guide (Preview)
Find Stephanie on the Web: Portfolio / Blog / Facebook /  Twitter / Instagram
Traci Ryant
Traci Ryant is a studio photographer who specializes in photographing newborns, toddlers and children. Her goal in every session is to get babies and children to be themselves and show their unique personalities — she loves capturing their genuine smiles and giggles. Traci says she's happy to be able to spend so much time at home while still doing something she's extremely passionate about.

Guides Traci's Worked On with BP4U: Traci Ryant's Mini Session Guide, Traci Ryant's Studio Guide for Natural Light Photographers
Find Traci on the Web: Portfolio & Blog / Facebook
Ashley Hempel
Ashley Hempel is an on-location lifestyle photographer serving the Quad Cities area (Bettendorf, Davenport, Iowa). She's primarily a children's photographer and has two daughters of her own: Sophia and Olivia. Like Ashley, her work is down-to-earth, perfectly styled and full of life. She considers herself a candid photographer who tries to "tell a story in every frame."  Learn more about Ashley Hempel here.
Guides Ashley's Worked On with BP4U: The Pro's Guide To Children & Sibling Photography
Find Ashley on the Web: Website & Blog / Facebook
Keyla Jones
Keyla Jones of Grace Michael Photography is an Indianapolis-based photographer who does most of her work in studio. Besides being a photographer, she's a proud wife and mother. She describes her style as clean, simple and classic — a style that withstands the test of time and fads and will never look dated hanging on her clients' walls. Learn more about Keyla and Grace Michael Photography here.
Guides Keyla's Worked On with BP4U: The Ultimate Studio Guide
Find Keyla on the Web: Portfolio / Blog / Facebook / Twitter

Sarah Hill
Sarah Hill of Sarah-Beth Photography is a family photographer and mother to three kiddos: Ethan, Harper and Maddox. She's a self-professed sun worshipper who, if she had her way, would only shoot during golden hour. Her style is heartfelt, romantic, bright and colorful. Learn more about Sarah Hill here.
Guides Sarah's Worked On with BP4U: Photography Business Basics: How To Start Your Photography Business and Go Pro!
Find Sarah on the Web:  Portfolio & Blog / Facebook
Sean Molin
Sean Molin is a photographer based out of Zionsville, Indiana who specializes in wedding, senior pictures and general portraiture. He's also passionate about live music, commercial product and art model photography. His work has been featured in publications such as Popular Photography and Revolver Magazine. Learn more about Sean Molin here.
Guides Sean's Worked On with BP4U: The Intermediate Guide to Flash, Frequently Asked Questions for Photographers, The Beginner's Guide To: Lighting
Find Sean on the Web:  Portfolio / Blog / Facebook / Twitter
Nicole Speer
Nicole Speer is a mother, wife and photographer who's in love with art, wine, the sun, music and anything and everything vintage and funky. Her style is quirky and one-of-a-kind and she's got a true talent for setting up some beautiful backdrops at her sessions. Maybe it has something to do with the fact that she spent her childhood summers living with her parents out of a VW bus as they followed The Grateful Dead on tour. Learn more about Nicole Speer here.
Guides Nicole's Worked On with BP4U: Pro's Guide to Posing Families, Ultimate Mini Session Guide
Find Nicole on the Web:  Portfolio / Blog / Facebook / Instagram
Jessica Vaughn
Jessica Vaughn is an Indianapolis newborn photographer. In addition to photography, she offers workshops and mentoring throughout the year where she shares her knowledge and love of photographing newborns.  Learn more about Jessica Vaughn here.
Guides Jessica's Worked On with BP4U: Photography Business Basics
Find Jessica on the Web:  Portfolio / Blog / Facebook / Twitter
Kimberly Reid
Kimberly Reid has contributed to many of BP4U's most popular guides. She's primarily a maternity, newborn, child and family photographer who serves the greater Indianapolis area. Her work is clean, captivating and truly dimensional. We're proud to have her on the BP4U team!
Guides Kimberly's Worked On with BP4U: Kimberly Reid Maternity Guide, Kimberly Reid Family & Children Guide, Kimberly Reid Senior Boys Guide, Kimberly Reid Newborn Guide
Find Kimberly on the Web:  Portfolio / Blog / Facebook
Ashley Nacke
Ashley of Ashley Elizabeth Photography is a funky photographer located in Indiana. She's noted for her fashion forward approach to portraiture. She infuses bright, bold colors, unique sets and props, and takes her knowledge of the fashion industry to create portraits unlike any other.
Guides Ashley's Worked On with BP4U: Ashley Nacke's: Senior Tell All Guide
Find Ashley on the Web:  Portfolio / Blog / Facebook
Wendy Hocevar
Wendy Hocevar of Five Eleven is a Cleveland, Ohio-based photographer who specializes in "custom, creative and unique portrait photography." She shoots both in studio and on location. Wendy has a gift for creating visually striking photographs that are as artistic and stylized as they are sentimental.
Guides Wendy's Worked On with BP4U: The Beginner's Guide To: Posing Children, The Ultimate Guide For Posing Newborns
Find Wendy on the Web: Portfolio / Blog / Facebook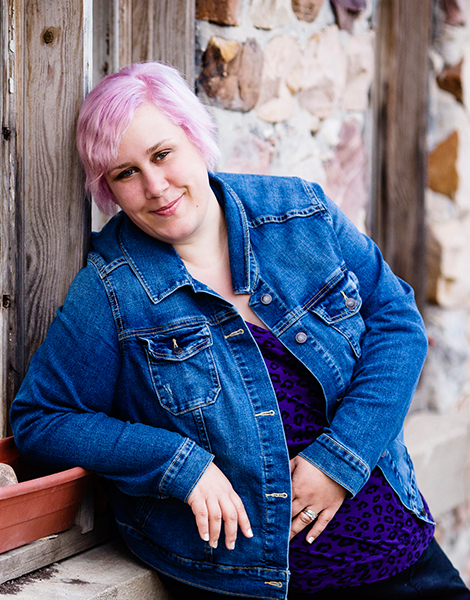 Elizabeth van der Bij
Beth van der Bij of ENV Photography is a wedding photographer based out of Edmonton, Alberta. She's best known for her clean, crisp images and beautiful outdoor portraiture. Most of all, she loves shooting happy images of couples in love. Her work has been featured on numerous bridal websites.
Guides Beth's Worked On with BP4U: Posing Guide for Couple Portraits, The Ultimate Wedding Photography Guide
Find Beth on the Web: Website / Instagram / Facebook / Twitter / Pinterest
Jessica Ferguson & Jillian Cosey
Sisters Jessica Ferguson and Jillian Cosey are the owners of Ann Louise Photography. Both are passionate about photography and motherhood and they often say that "Jessica is the kite and Jillian is the anchor."  Jessica likes to dream big and abandon all sense of caution while Jillian keeps her feet planted firmly on the ground and approaches business and shooting with a well-planned out, laser focus.   Learn more about Jessica and Jillian here.
Guides Jessica and Jillian Have Worked On with BP4U: Walk Me Through A Wedding, Photography Business Basics
Find Them on the Web:  Portfolio / Blog / Facebook