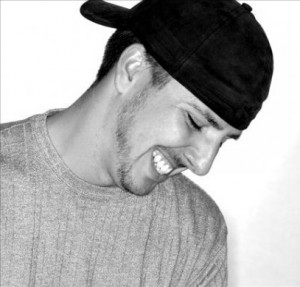 When a Navy recruiter asked me what I liked to do, I told him, "I like to DJ."
That may have been the smartest dumb thing I've ever done for my career. See, the military sent me to a journalism school to study broadcast journalism, print journalism, and there was a two-week course in photography. You'd think this is where my interest began, but you'd be wrong. I failed the photography portion. I had an immense dislike for it. I wasn't worried. I was going to be a radio DJ. It didn't happen as planned. I was sent to a newspaper where I was assigned to be a photojournalist. It took me a while to warm up to the idea, but once I realized the power of photography and the responsibility a photojournalist has in document history and legacies, I was hooked.
I job shadowed, harassed and studied along some of the best photojournalist on the east coast under the tutelage of my boss. And once I left the military in 2000, I further honed by documentarian skills with 13 years at a daily newspaper and freelancing for various agencies, national newspapers and magazines. Now I get full access to peoples life's, stories and have the privilege to document some of the biggest milestones in a person's life.
I'm glad I'm not a DJ.
A little bit about the session:
I got to know Katelyn during her sister's wedding and immediately recognized this was a girl who didn't hold back, enjoys life to the fullest and is true to herself. So when she contacted me to see if I could document her wedding day, I knew it was going to be a blast after witnessing her and her fiancé's adventures and antics on Facebook.
When it came to the day of their engagement session, they wanted to take part in a few activities, bring a few props and have a couple of outfits. Other than that, Katelyn and Levi left just about everything up to me.
This called for a road trip to Sandpoint with stops at various locations that looked like fun.
Mix in an old bridge, a colorful graffiti alley, some long boarding, a jaunt through the snow, and a perilous portrait on a fallen tree over a fast-moving creek and you have a good recipe for images of a couple that shows how goofy they can be and how loving they are.
Their Hayden, Idaho wedding is going to be a blast. It'll be a fun day for sure.
Jerome Pollos Photography: Website