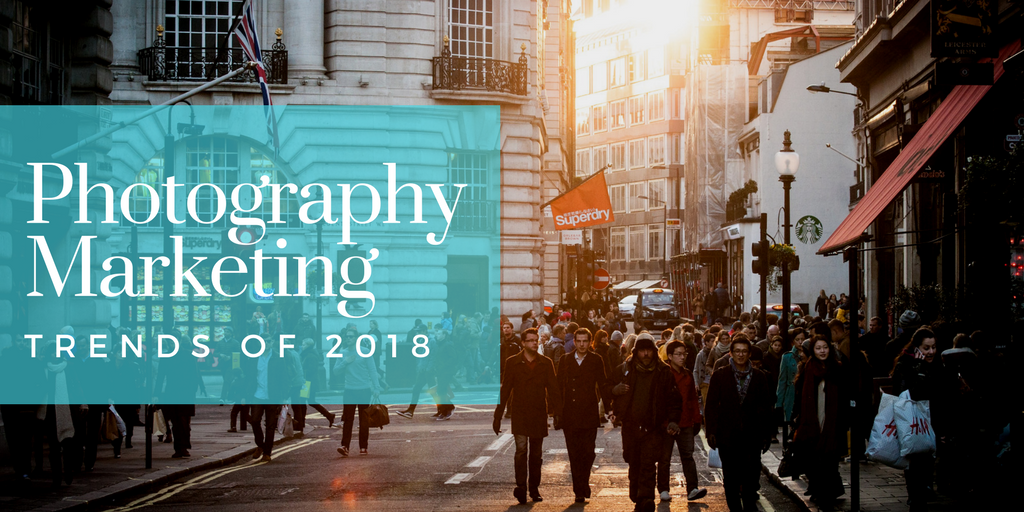 Struggling to figure out how you're going to stand out this year?  Feeling exhausted by all of the ways you can market your photography business?
Let's make that decision a bit easier.
Whenever I'm marketing anything, from myself, to content, or even an idea (like trying to get my wife to go where I want to go for dinner), I'm always thinking to myself:
What is my superpower?

What am I best at?
It turns out I'm best at writing and giving myself (and the audience) time to think about things.
Maybe you're best in-person or on video?
I know I can explain, share, and tell a story (which is all that marketing truly is) the best when I focus on my strengths.
While there are unlimited ways to market your photography business (even if you're just getting started), only a few will be methods that you're genuinely good at.  As marketing continues to evolve, leverage your superpowers
Below, you'll find five of the top photography business marketing trends that I know will be massive in 2018.
Just promise me you won't try to do them all. Choose the one that works best for you and your business, and invest the first 3 months into it (and only it).
Five Ways to Crush Your Marketing in 2018
1. FACEBOOK LIVE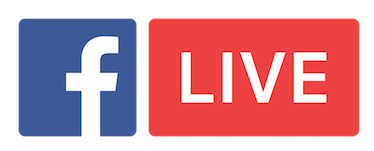 Facebook Live has been around for a while. Although influencers had access to it in 2015, it wasn't until April of 2016 that all users could go live on Facebook.
And if you're like me you're thinking to yourself: I'm a photographer. Who is going to hire me because of live video on Facebook?
We know that people connect most intimately with video marketing. When somebody watches you live (or watches the video later), they'll start to see you as a person and not a commodity (photographer). And as we know, people hire people, not businesses.
But what if I can't think of anything to talk about?  Don't worry, we have you covered. Here's a few Facebook Live ideas that I think will help you build deeper relationships with your audience, current clients, and the people they're connected to on Facebook.
Tell a story

– Tell the backstory of why you started in photography, how you named your business (

guide

), or your first ever professional photo shoot

Tour a location

– Tour one of your favorite venues, local outdoor locations, or even your home studio

Share your screen

– Don't be afraid to show how you edit photos.  It displays your expertise and puts potential clients at ease so that even if the lighting is terrible or the weather is bad, you're going to give them beautiful images to celebrate their special day.

Interview somebody

– This could be somebody else in your industry (like a wedding events planner), or one of your past clients.

Teach a lesson

– Teach your idea client something that will help them.  Your lesson could range from how to plan a wedding, how to get your kids to eat healthy foods, how to build a stronger relationship with your spouse.  The more value you can add to your ideal client's life, the more likely they are to hire and/or recommend you.

Let them be a fly of the wall

– If you're doing something on location, or have a second shooter, have them record the session as you work. Another option is to set up a tripod and record the session from a static location.  If I see somebody else having a great time having an engagement session photographed by you, I'm infinitely more likely to hire you to shoot my wedding.
2. CONTENT NETWORKS
If we consider that marketing is all about telling stories, the best way to get your work (and the stories you tell about it) in front of new people is with content. Your content might be your photos, but hopefully also writing, graphics, and video where you tell the stories about how you work and the clients you serve.
Now we just have to find other people with a similar audience to us.  I know what you're thinking:
"None of my competition is going to share my stuff."
And that might be true.  And it leads me in two directions:
You aren't looking for people you directly compete with

If your content is good enough, they might share it!
What I mean by not "directly" competing with somebody is that we don't want the audience of people who do exactly what we do, but other people who serve those same clients.
So if you're a newborn photographer, you want to use your content to get in front of EVERYBODY who has the eyes and ears of current and expecting moms, not just other newborn photographers.  This might be a store that sells gently used baby clothing, a cloth diaper laundry service, and baby swim classes.  The possibilities are endless.
At the very least, check out a service like Two Bright Lights (which I learned about from Vincent Van den Berg) where people are actively looking for great photography to feature on their sites.
When you're creating awesome content for your ideal client, leveraging other people's audiences can lead to exponential growth.
3. PERSONALIZATION
More and more, consumers are being won over by a personalized shopping experience.
Be honest, when you go to a website, sometimes it feels like they just "get" you, right?
From a data nerd perspective, personalization is one of the best ways to increase engagement, conversions, and sales.
In fact, 75% of consumers prefer retailers that use personalization to improve their shopping experience.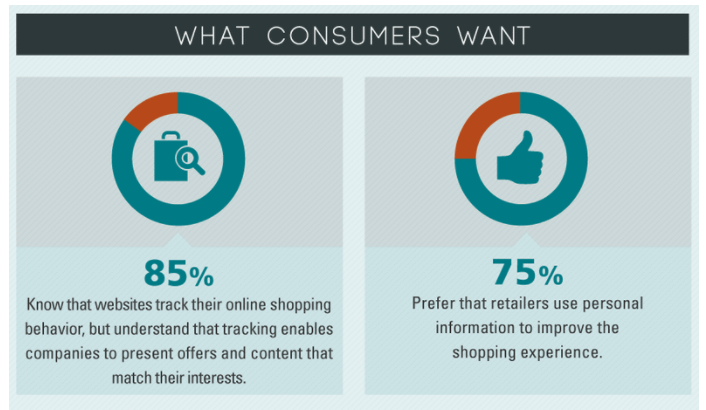 Using a platform like Sumo, Michael Will Photography creates a unique experience for people visiting his site depending on where they travel on the site and what they click (or don't click).
While you may not be looking to cross-sell or upsell your potential clients, the more personalized your website feels, the more likely they are to spend more.  More money for less work.
Even if your email marketing, when you use the subjects name in the subject line of the email, open rates increase 26%.
If you weren't using any type of personalization last year, even implementing the most basic methods will yield massive results.
4. RADICAL TRANSPARENCY
Aren't we all just a little bit burned out by generic advertising? I don't care how cool or quirky a commercial is any more. I just don't care.
I want to connect with people, not a brand.
Similar to personalization, becoming more personable in your interactions on your site, over social, or in your email marketing
We talk often about how millennials want more "authentic" and honest brands to buy from, but I think it goes much deeper than that.  As humans, we just want to connect with one another and the best way to do that is to be more honest.  More transparent.
We're exhausted by the "Tom's Shoes" model of business (buy one and I'll give one away!) or cash for shares (use our hashtag and we'll donate money!).
As you might expect, 82% of people trust recommendations from friends. But what you may not know is that the next highest percentages are all things you can do in your business:
"Emails that I signed up for" yields a 64% trust rating

"Branded websites" yield a 61% trust rating
That's a pretty big gap from "social media ads" (42%), and "ads on mobile devices" (39%) (survey link).
The more you can connect with your ideal client and feel more like that friend that 82% of people trust, the better.  For example, look at what Ryan Zarichnak does here: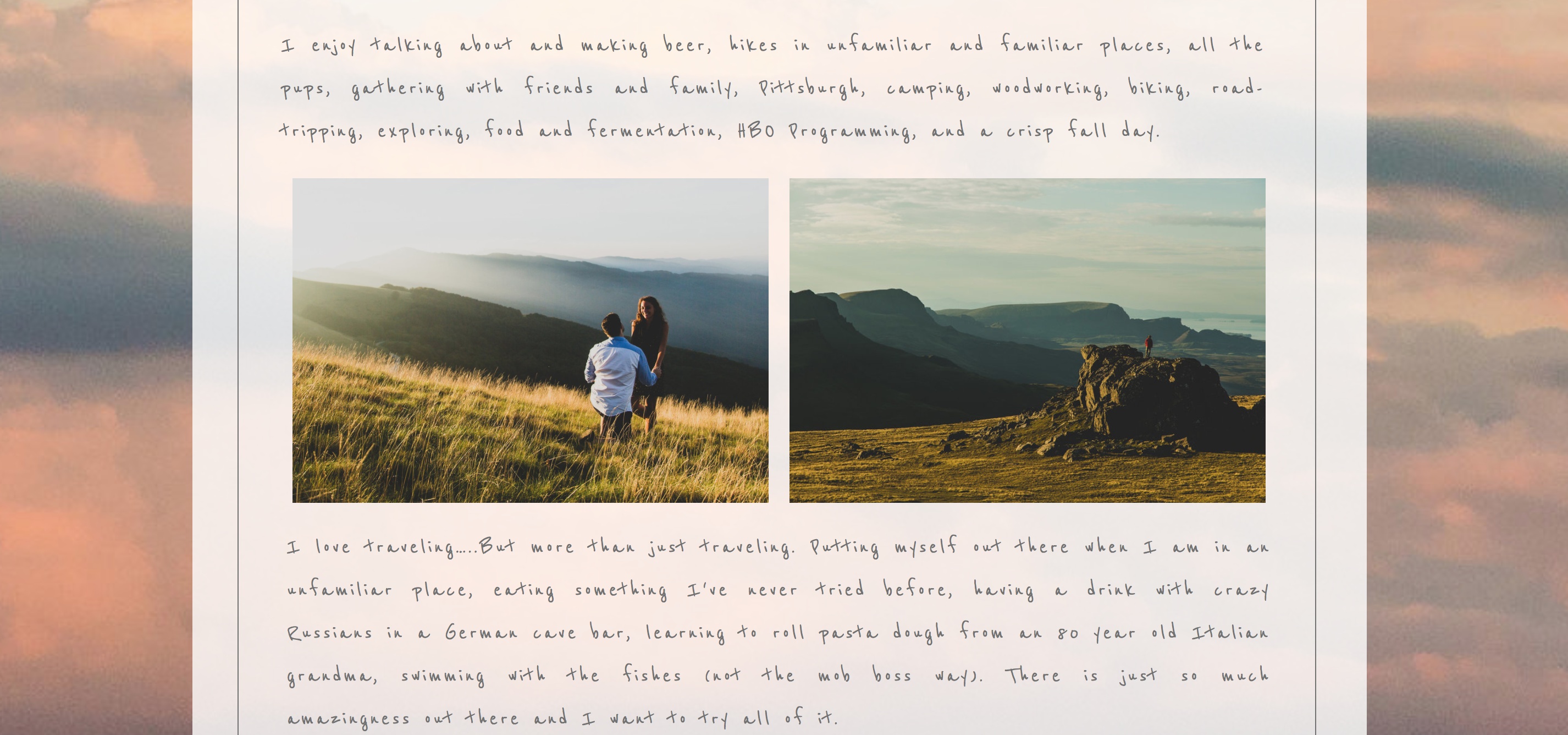 That's a person. Not a "wedding photographer." I want to have Ryan shoot my wedding, and then maybe I can also hit him up for home brewing tips, right? It's so much more intimate to see the person, versus the brand (example).
By sharing more about you, your work, your family, and all the things that make you unique, you'll move from "brand" to "person."
5. REMARKETING
Despite "ads" not having as high of a trust rating, we can't complete discredit them.  Mostly, people don't trust them because they lack the authenticity and transparency that we crave.
But what if there was a better way to use them?  What if we could use them to bridge the trust we've already build with people who already know us?
With "remarketing," we can.
Look, you know that "cold" ads are almost impossible for most photographers. Your work is to intimate and your services are too expensive to get an impulse conversion from a Google or Facebook ad.
But, using retargeting, you can only show ads to people who've already been on your website, or only to people on your email list (here's a quick-start guide).
ONE LAST THING
Don't think about this for more than ten seconds:  What is one thing you took from this article that you promise to implement for the next few months? Let me know in the comments below.
---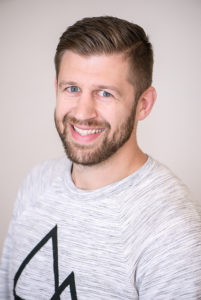 Brendan Hufford is a marketing and business veteran who is absolutely in love with photography. In 2016, he founded Photo MBA, where he teachers photographers how to charge more, land better clients, and bridge the gap between their current reality and photography business goals. In 2017, he created Zero to Photo to help new photographers skip all the guesswork in starting a successful photography business.